All we care about is extending health spans of people. Whether that is the athlete who can keep pushing their limits and get back in the game faster, or someone who has been dealing with a pain from an injury and it has had negative effect on their day to day. In 2012 we set out to develop life extension products and discovered that one of our core technologies – Electron Donation, has really potent effects in pain remediation and we believe speeding up recovery from injuries (we are still working to prove it clinically) . Electron donation technology provides massive amounts of what are theoretically the purest and most potent form of antioxidants into one concentrated location of the body. Relieving pain in a totally new way that also helps normalize range of motion.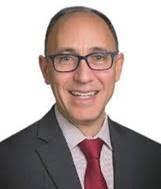 Jeffrey Gudin, MD, is an Attending Physician in the Department of Anesthesiology at Englewood Hospital and Medical Center in New Jersey, and serves as an associate clinical professor of anesthesiology at Rutgers-NJ School of Medicine. He is board-certified in pain medicine, anesthesiology, addiction medicine, and hospice/palliative medicine, and is a medical acupuncturist. An active speaker and advisor, Dr. Gudin's clinical and research focus includes: post-operative pain management, opioid abuse and potential solutions, and increasing clinician awareness of pain assessment and risk management.

Dr. Gudin received his medical degree from Albany Medical College. He completed a residency in anesthesiology at Yale University School of Medicine and a post-doctoral fellowship in pain medicine at the Yale Center for Pain Management. He previously held the role of director of pain and palliative care at Englewood Hospital and Medical Center, NJ.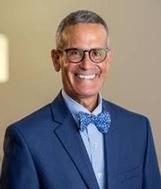 Dr. Fudin graduated from Albany College of Pharmacy & Health Sciences with his Bachelors Degree and Pharm.D. He completed an Oncology/Hematology fellowship at SUNY/Upstate Medical Center. He is a Diplomate to the Academy of Integrative Pain Management and a Fellow to the American College of Clinical Pharmacy, the American Society of Health-system Pharmacists, and the Federation of State Medical Board.

Dr. Fudin is a Section Editor for Pain Medicine, Co-Editor-At-Large for Practical Pain Management, Founder/Chairman of Professionals for Rational Opioid Monitoring & Pharmacotherapy, and peer reviewer for several professional journals. He has participated in developing practice guidelines for use of opioids in chronic noncancer pain (APS, AAPM collaborative) and participated in national (US Health and Human Services) and international guideline development for various pain types including but not limited to arthritis, fibromyalgia, and palliative care. He has also participated in the development and co-authored consensus guidelines for the treatment of opioid-induced constipation and for urine drug monitoring.

He practices as a Clinical Pharmacy Specialist and Director, PGY-2 Pharmacy Pain Residency Programs at the Stratton Veterans Administration Medical Center in Albany NY. He holds adjunct faculty positions at Western New England University College of Pharmacy in Springfield MA and Albany College of Pharmacy & Health Sciences. Dr. Fudin has been an invited speaker on pain management nationally and internationally.

Dr. Fudin is a Founder and Board of Trustee for the Society of Palliative Care Pharmacists where he serves on several committees. He is a member of several ;professional organizations and is appointed as a Board Member to the New York State Office of Professional Medical Conduct.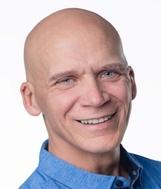 Dr. Daniel L. Stickler is the Co-Founder and Chief Medical Officer of The Apeiron Center for Human Potential and Chief Science Officer for Apeiron Academy. He is the visionary pioneer behind systems-based precision lifestyle medicine, a new paradigm that re-defines medicine from the old symptoms based disease model to one of limitless peak performance in all aspects of life. A physician to high-performing executives and entrepreneurs who want to upgrade their current state, he's also an author, speaker, blogger and podcaster. He is the Medical Director for the Neurohacker Collective, a Google consultant for wearable technology, epigenetics, and AI in healthcare and a guest lecturer at Stanford University on Epigenetics in Clinical Practice.

Dr. Stickler entered medical school with a vision of helping people to create an optimized life and quickly discovered that training focused solely on treating disease and postponing the stepwise progression to death. In the search to make an immediate difference, he trained as a general and vascular surgeon specializing in laparoscopic weight loss surgery. In order to create ideal outcomes, he developed a highly successful, systems approach to health through the collaboration of a comprehensive team of dietitians, health psychologists, and exercise physiologists. After 10 years and nearly 3000 operations he came to the conclusion that the surgical approach to optimizing health was not an ideal option.

He discovered that lifestyle was the key to creating an optimized life and his journey to find the ideal approach to optimizing human potential took him on a path through functional medicine, alternative care, holistic, naturopathic, and age-management medicine. Each modality fell short of the outcome of creating a truly optimized human mainly because they focused on the disease model of treating symptoms as opposed to a model that focuses on human systems, homeostatic balance and optimization. In 2008, a new world opened through the lens of genetics and epigenetics and his near obsession like fascination of the potentials for personalized human systems design led to the realization that we truly have the ability within us to take charge of our destiny and become the architects of our evolution. So began a new era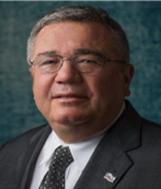 A prolific inventor and scientist, to date Dr. Zvi Yaniv has received over 300 patents, primarily in the fields of liquid crystal displays, image digitizers and nanotechnology. As a creative entrepreneur, he founded and managed a number of companies devoted to research and development. He has been recognized by colleagues world-wide and is the recipient of numerous awards for his inventions. Dr. Zvi Yaniv is currently the President and Chief Executive Officer of Advanced Technology Generator, Inc., a well- known technology think tank in Austin, Texas.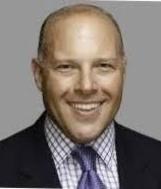 Peter Hurwitz has more than 28 years of experience in the medical communications, scientific research, and healthcare fields. Peter has worked with several White House Administrations, the NIH, FDA, CDER, has presented at major International Medical Congresses and International Healthcare Summits, and has authored several peer-reviewed scientific publications.

As the Director of Programming for the Professional Television Network, Peter has conducted over 2,000 on-air interviews with Experts from the NIH, FDA, and all Major Academic Institutions that are broadcast to 130,000 US physicians across all digital media platforms.

Peter was founder and CEO Worldwide of several international healthcare communications Companies, and has developed and launched several 501c3 non-profit healthcare organizations, including the International Association of Integrative Care (IAIC), the American Association for IV Hydration Therapy (AAIVHT), the Neurotoxin Institute (NTI), and the International Medical Crisis Response Alliance (IMCRA) which has been recognized by the United Nations and is currently under contract with several international governments. He is President of Clarity Science LLC, an international Clinical Research Organization that has conducted over 25 IRB-approved research studies in the pain, urology, allergy, gastrointestinal, podiatric, psychiatric, cardiometabolic, and dermatology fields since 2012.

Peter sits on the Board of Directors for several biotech Companies in various stages of development and has assisted several large-scale biopharmaceutical companies who have sought approval for new drug applications as well as identifying and managing new indications for their existing product lines.